Back to school with Oak Learners – Etobicoke Lakeshore Press Cover Feature with Kelly Farrell
We're excited to announce that Kelly Farrell, Oak Learners director, is featured on the front page of the August 2021 issue of the Etobicoke Lakeshore Press! We're happy to showcase Oak Learners with a back to school section, helping students get back into the groove with classroom happiness.
In this article, Kelly talks about the 3C's for back to school: creativity, confidence, and community. She explains how Oak Learners has adapted and grown to the changing needs of the community, which now features 5 main branches of programming: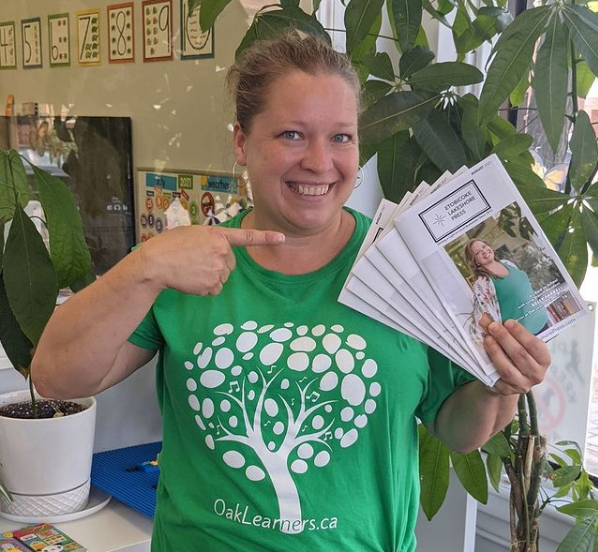 All branches of programming at Oak Learners show exemplary ways of implementing the 3C's of classroom happiness. 
Creativity

focused learning, letting the students be naturally inquisitive and creative learners

Confidence

boosting with personalized teacher to student ratio to allow students to get the tailored personalized help needed 6:1

Community

building with teachers and students inside classes and camps
Most importantly, schools must encourage success for all types of learners. As Kelly Farrell mentions in the article "This year, back to school may still look a little different, but that's not necessarily a bad thing – it's a wonderful opportunity to set new routines, new expectations and new practices of gratitude and recognition for our children."
To read more on this article, check out the full link below and show support! Keep an eye on your mailbox or in local hot spots, and tag us or DM us on Instagram or Facebook with you & the issue to score exclusive discounts on Back To School programs with Oak Learners, including tutoring and more!
Click here for the full article or scroll down!    –    Skip to page 16 & 17.
Keep up with Oak Learners
Get updates on new classes, hosted events, and more.